$ 50M+
Earned through listed companies
90K+
Customers boosted their wealth
Yield Booster
Curated Yield Farming
Connect with trusted partners
Boost yield by farming on Cocoricos
Avoid Impermanent Loss
Optimized Assets Diligence
Most profitable assets listed
Different protocols embedded
Analysis tools determine the ideal allocation
Non-Custodial
Track Rewards
Track all rewards in one interface
Your assets stay on-chain until you need to spend them
Designed for individuals, fund admins and accountants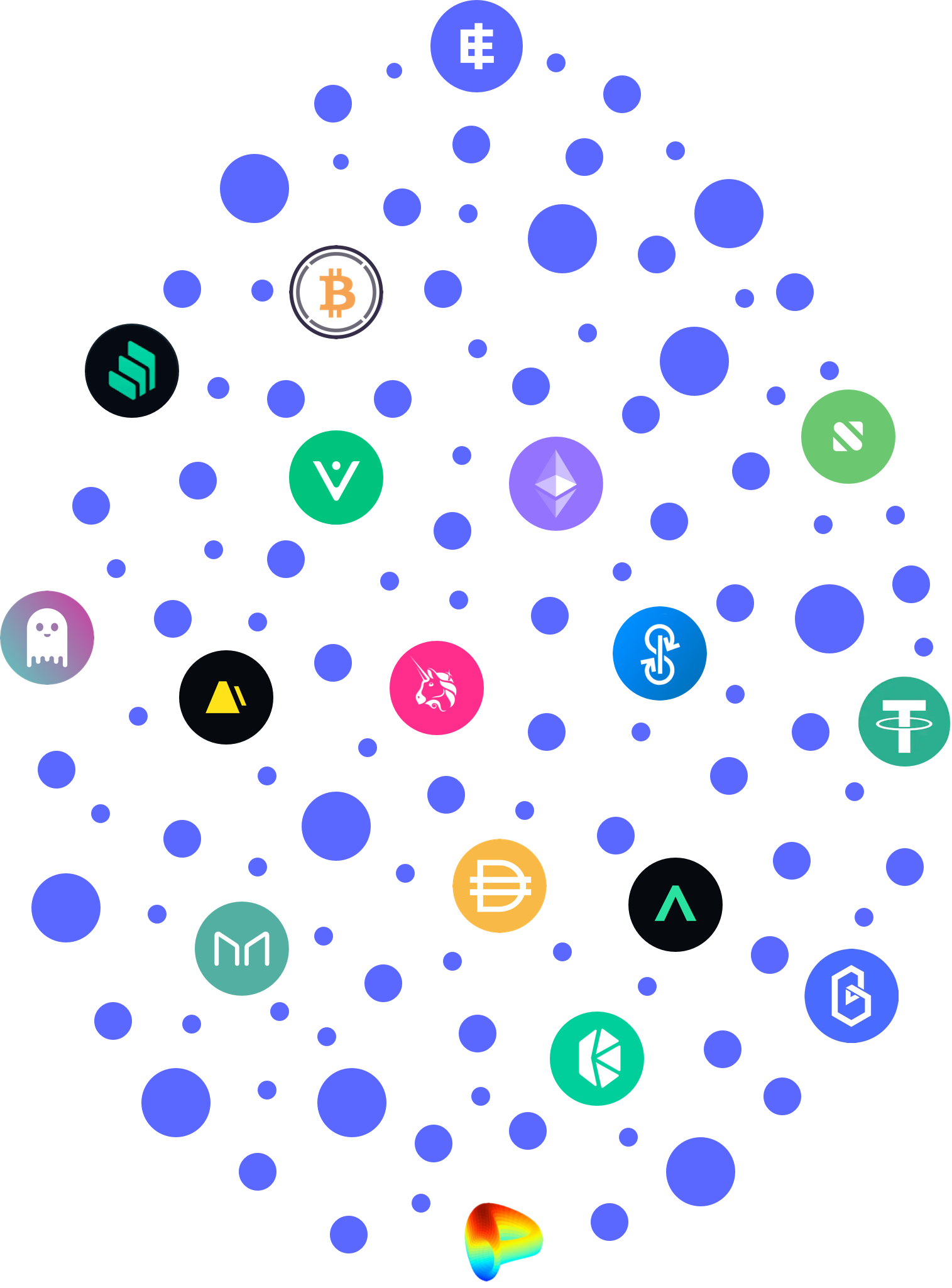 What is DeFi?
DeFi is an abbreviation of the phrase decentralized finance which generally refers to the digital assets and financial smart contracts, protocols, and decentralized applications (DApps) built on Ethereum. In simpler terms, it's financial software built on the blockchain that can be pieced together like Money Legos.

Decentralized finance aims to create a financial system that's open to everyone and minimizes one's need to trust and rely on central authorities. Technologies like the internet, cryptography, and blockchain give us the tools to collectively build and control a financial system without the need for central authorities.
What is Staking?
Staking cryptocurrency means that you are holding cryptocurrency to verify transactions and support the network. In exchange for holding the crypto and strengthen the network, you will receive a reward.

You can also call it an interest. With staking you can generate a passive income by holding coins. Besides that you receive a reward, you can earn extra when the coin increases in value. Not all cryptocurrencies support staking.
What is Liquidity Mining?
Liquidity mining refers to the possibility to supply liquidity to DeFi applications and earn rewards for doing so. In the context of decentralized exchanges, liquidity mining refers to Liquidity Providers (or LPs) supplying both assets to a given trading pair market so that the protocol can execute trades.

Whenever liquidity is deposited into a pool, tokens known as liquidity tokens are minted to the LP's address, in proportion to the amount of liquidity they provided to the pool.

These tokens represent the LP's contribution and can usually be traded themselves. Whenever a trade occurs, the 0.3% fee is levied and is distributed pro-rata to all LPs in the pool. The user is able to claim the fees when they take their assets back from the exchange.

Beyond receiving trading fees for supplying liquidity, LPs on Uniswap will also receive UNI tokens for providing their service (for eligible markets).
What is an AirDrop?
Airdrop refers to a procedure through which a blockchain project distributes a free coin or tokens to the wallets of active members of the blockchain community to promote awareness or in return for small services such as joining their social networks and retweeting their posts.
Does Cocoricos hold or host customers funds?
No, we will not hold or host any of our users fund.
What happens if I lose my ETH private key that holds my tokens?
We're really sorry but COCORICOS is not a "web wallet". You do not create a wallet or give us your ETH or tokens to hold onto. We are simply an interface that allows you to easily interact with the DeFi.
What is the EGG Token?
EGG will be the transaction token in the network and serving the role of providing utility and acting as a proxy to govern the protocols and accrue the network effect of the COCORICOS platform. For more info please consult our
White Paper
How do I contact Cocoricos?