Find out the Latest Parking
Space Investment Options
Tokenization provides an innovative and inclusive approach for individuals to invest in real estate with minimal investment. Diversify your portfolio by parking projects available on our platform. Cocoricos enlists a variety of parking spaces options that are categorized so as to meet an investor's requirements. Tokenization adds flexibility and provides access for any individual to make an investment in parking spaces.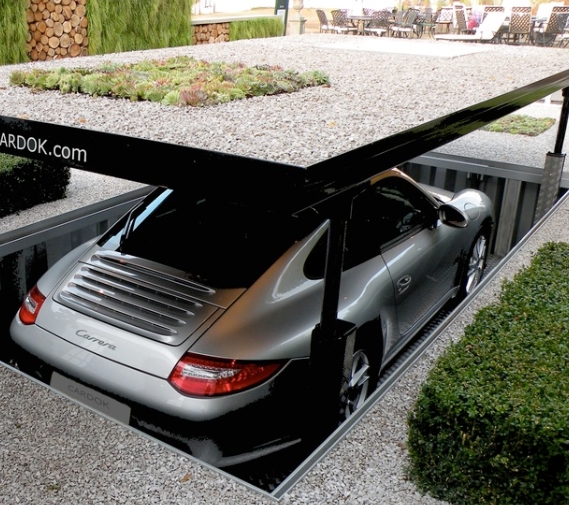 Why Choose Cocoricos as a Tokenized Parking Spaces Platform?
Minimal Investments
Cocoricos facilitates an individual to invest in real estate from as little as $500. This allows inclusion for any individual to earn dividends on parking spaces investment or make consistent rental income from the fractional share in parking space property.
A Global Marketplace
Cocoricos connects an investor and the property owner on a shared platform. It allows an owner to sell fractions of property by simply filling a form and submitting proof of ownership. Additionally, it allows an investor to buy shares of different properties for a diversified portfolio.
Convenient, Fast, and Easy Process
Buying and selling property is much faster, convenient, and easy as compared to conventional methods. Cocoricos facilitates instant buying and selling parking spaces shares in a fully compliant manner without the need to go through any lengthy procedures or third-party verification.
A Reliable and Secure Platform
Cocoricos is a reliable platform that has made the process of real estate tokenization hassle-free and secure. By offering a way to sell your property or buy a share in the marketplace, it has made the traditional real-estate process faster, easier, and less expensive.
Multiple Currency Options
A truly decentralized global marketplace, Cocoricos offers advanced payment options to optimize an investor's experience. Cocoricos renders the option of digital currencies like bitcoin and ethereum in addition to the common payment options like PayPal.
How Tokenized Parking Spaces Work?
Explore the available parking spaces on Cocoricos and select the one that you prefer.
Browse the details and click on 'Buy My Shares' to buy parking space.
Enter the amount that you want to invest.
Proceed further to the final step and select your favorable option to make payments.
Why Buy Tokenized Parking Spaces?
Minimal Investment
In contrast to other real estate projects, parking spaces need minimal investment and subsequently offer higher yield returns on the initial investment.
Diversify Portfolio
Investments in such an emerging infrastructural space allows an investor to diversify the portfolio. Moreover, it enables a diversified portfolio from tapping into this untapped market.
No Additional Needs
Parking spaces require almost negligible investment pertaining to the management of the property.
FAQ
How can I be sure that the ownership of Real Estate tokens will be officially linked to my identity?
As soon as your identity is verified, your name will be registered as a share holder of the real etsate you invest in, this is handled by our partner Alpha Notaires that is a French Notary service, as well as payments until funds get raised. Your ETH address will be whitelisted on our KYC smart contract so that you can receive your tokens. If the funds are not raised you will be automatically refunded in Stable USD.
How do Cocoricos earn money?
Cocoricos' tools such as the Airdrop Tasker™, the Airdrop Maker™, or the Retail Manager™ are all free. The business model is linked to the Eggs Booster™ on which we sell Eggs in exchange for Audience and Airdroppers' Taskforce. On the IEO/STO/ICO Explorer, we take a 4.7% to 10% fee depending on the payment method
I don't know a lot about Crypto, where can I find some documentation?
We suggest you to read Cocoricos' Master Lexicon by clicking here.
Is Cocoricos an Exchange?
Cocoricos is a Certified Changelly Partner with whom we cooperate to let you purchase Crypto using a simple credit card or other cryptocurrencies.
Do Cocoricos hold or host clients' funds?
No. Cocoricos relies on users or partners to process these actions.
What types of projects are proposed on Cocoricos?
We propose the promotion of all crypto projects at any stage of their progress: Airdrop, Pre-Sale, Public Sale (IEO/STO/ICO), Exchange
My ETH Wallet is on an exchange, does it support ERC-20 Tokens?
No. We help you list your personal Ethereum Wallet on Cocoricos that does not control your funds. You do.
We advise you to use Hardware Wallets, MyEtherWallet, Metamask, Mycrypto. Do not use Coinbase, Binance or any other exchange.
What is the Egg Token?
Airdrops projects that do not have the optics to create a token, or those who need to face the public and improve their chips during the campaign, can be calibrated on the Egg. This makes it the first Airdrop token that can hold other airdrops and by the same way secure them.
I can not complete my KYC because my country forbids Telegram and therefore Telegram Passport.
We rely on Telegram Passport to validate your KYC, if your country is forbidden, please contact us on our Telegram group and we will help you.
What happens if I lose my ETH private key that holds my Real Estate Tokens?
If you lose access to your Ethereum Private key for any reason, you will have to contact our Support that will redirect you to the KYC provider that manages the KYC of the property on which you invested. You will have to upload your new ETH wallet to your profile and it will be updated by the KYC Provider to the KYC smart contract.
Why is the EGG distribution planned for 2020 Q4 (regarding Cocoricos' Airdrop, Vave's Airdrop and Profile Dashboard Rewards)?
Let's take this example, we distribute all EGG now that have been grabbed for free, even if they have been grabbed for free, users will possiblty sell it at a very cheap price.
Now let's consider EGG's rate until the end of our IEO, EGG is now 0.02$ and will be 0.05$ at the end of the IEO. As soon as we get listed, free EGG holders will then possibly sell them at a lower rate and will still be a benefit.
It will then make EGG's rate decreased, this is the reason why we only distribute EGG to EGG payers for the moment, until 2020 Q4.
We already distrbitued free EGG few months ago and decided to add this condition to keep EGG's rate grow. Another thing here, we need the EGG to be used and increase EGG's utility value to then make sure that the speculative value grows in the same way.
Cocoricos is needed for the Token Offerings market. Besides being present at its launch will open new exhibitions to the FIAT investing public.
Maria Fernández External Relations
We are following Cocoricos' progress with great interest and know that this team will do big things.
Song Qian Finance and Operations Executive
Be careful, Cocoricos is probably going to overtake the Crowdfunding Market.
David Knott Research
Thank you cocoricos. Your B2B solutions are outstanding, for now our airdrop is limited to 5 countries and we will open it to a worldwide audience with your precious help.
Stephen CM
There can be no real revolution without leverage. Cocoricos has all the cards to fullfill this objective.
Mance Harmon CEO
Ready to get started?
Contact us or create an account.