ACCESS TOKENIZED
ASSETS & REDUCED
COSTS WITH EGG
EGG's mission is to foster the development of a global crowdfunding currency and infrastructure that provides total transparency and a stable return on investment to Investors
BUY EGG NOW
Get involved now in the EGG: The Token Empowering Tokens
Allocation on 29 Aug 2019: 128 048 547 EGGs have been distributed so far
Decentralized Token
Offerings Platform
The Blockchain Industry is struggling for a mainstream attention in the wake of the 2018 crypto price collapse that soured much of the public on the financial technology.
Cocoricos is an innovative blockchain project aiming to setup a new crowdfunding ecosystem, removing middlemen and giving access to 1 Billion people to Token Offerings.
BUY EGG NOW
Cocoricos' IEO
In a continuing need for solidity, Cocoricos chooses the IEO model because it is today the most recognized model of confidence and therefore of solidity during a Token Sale.
BUY EGG NOW
Soft Cap
If the Soft Cap of $USD 8 000 000 has not been reached before this date, Cocoricos will refund all participants.
* Round 1 of the Eggs' Airdrop
Total Supply
4 039MEGG
Total token distribution
Reserve
2 060M EGG
Token Sale + Airdrop
370.5M EGG
Platform Allocation
1 408.5M EGG
Project Development
150M EGG
Team
50M EGG
TOKEN SALE
Private Sale: 100M Eggs
0.01
$ USD
Pre-Sale: 100M Eggs
0.02
$ USD
IEO Round 1: 85M Eggs
0.03
$ USD
IEO Round 2: 37.5M Eggs
0.04
$ USD
IEO Round 3: 19M Eggs
0.05
$ USD
Eggonomics
EGG Tokens allow Project Owners to obtain exchange value with a high growth potential during a Token Sale and lower fees.
It gives Contributors an added value on the profits of the Cocoricos company, a voting right on the listed projects, and the right to earn rewards and reductions during investments.
The Cocoricos platform aligns the objectives of all network participants around the EGG Token.
BUY EGG NOW
Advantages of HODLing
EGG Tokens
EGG Tokens are irreplaceable. Owners get exclusive advantages within the Cocoricos platform and beyond.
BUY EGG NOW
Generate bonuses in EGG by keeping them safe on your wallet, this will help the value grow significantly.
Owning EGG give you the possibility to vote for a project to be listed and give your feedbacks with a higher trust level.
Using the EGG during your investment will give you special and exclusive discounts on Listed Projects
You will get exclusive rewards from listed Token Offerings, Airdrops and Eggdrops.
Growing Metrics
Thanks to a dedicated team of UX designers and Analytics Experts, Cocoricos has the chance to be data-driven today and takes care of having profits, customers and traffic exponentially growing.
Profit
Since last month
+47 500%
Eggs Purchase
Airdrop Lister
Airdrop Tasker
Total Visits
1 Jul - 1 Aug
141 671
New Users
+83%
Social Audience
+21%
Emails List
+47%

Mehdi Radi
CEO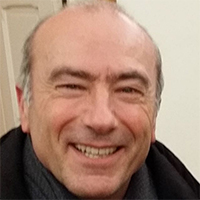 Pierre Notton
CFO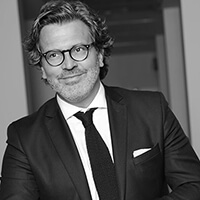 Rudy Secco
VC
Angel Arsov
CPSO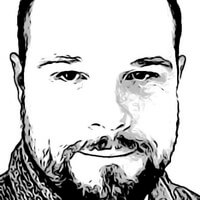 Yann Le Floch
Blockchain Thinker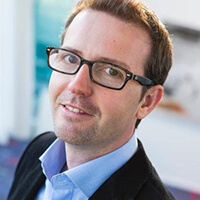 Olivier Tilloy's
Partnerships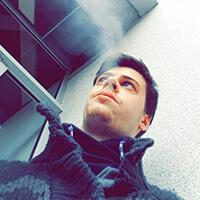 Julien Largillière
Data Entry Expert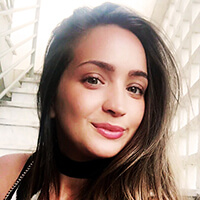 Angela Tomas
Business Development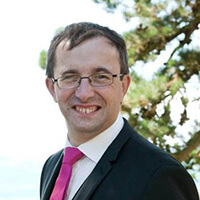 Marc Lamouret
Production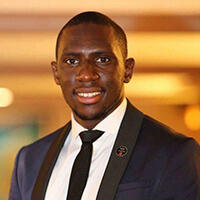 Abdrahmane Khoma
Chief Ambassador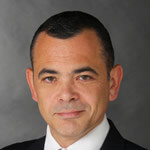 Olivier Bureth
International Lawyer
Worldwide
Cocoricos' Ambassadors
Eggdrop, a brand new
way to be discovered
Multiply your audience with our growing taskforce composed of 50 000 Airdrop Hunters.
Boost my project
FAQ
How do Cocoricos earn money?
Cocoricos' tools such as the Airdrop Tasker™, the Airdrop Maker™, or the Retail Manager™ are all free. The business model is linked to the Eggs Booster™ on which we sell Eggs in exchange for Audience and Airdroppers' Taskforce. On the IEO/STO/ICO Explorer, we take a 4.7% to 10% fee depending on the payment method
I don't know a lot about Crypto, where can I find some documentation?
We suggest you to read Cocoricos' Master Lexicon by clicking here.
Is Cocoricos an Exchange?
Cocoricos is a Certified Changelly Partner with whom we cooperate to let you purchase Crypto using a simple credit card or other cryptocurrencies.
Do Cocoricos hold or host clients' funds?
No. Cocoricos relies on users or partners to process these actions.
What types of projects are proposed on Cocoricos?
We propose the promotion of all crypto projects at any stage of their progress: Airdrop, Pre-Sale, Public Sale (IEO/STO/ICO), Exchange
My ETH Wallet is on an exchange, does it support ERC-20 Tokens?
No. We help you list your personal Ethereum Wallet on Cocoricos that does not control your funds. You do.
We advise you to use Hardware Wallets, MyEtherWallet, Metamask, Mycrypto. Do not use Coinbase, Binance or any other exchange.
What is the Egg Token?
Airdrops projects that do not have the optics to create a token, or those who need to face the public and improve their chips during the campaign, can be calibrated on the Egg. This makes it the first Airdrop token that can hold other airdrops and by the same way secure them.
I can not complete my KYC because my country forbids Telegram and therefore Telegram Passport.
We rely on Telegram Passport to validate your KYC, if your country is forbidden, we can not support it for the moment and will propose other options to validate your KYC all over the world.
Cocoricos is needed for the Token Offerings market. Besides being present at its launch will open new exhibitions to the FIAT investing public.
Maria Fernández External Relations
We are following Cocoricos' progress with great interest and know that this team will do big things.
Song Qian Finance and Operations Executive
Be careful, Cocoricos is probably going to overtake the Crowdfunding Market.
David Knott Research
Thank you cocoricos. Your B2B solutions are outstanding, for now our airdrop is limited to 5 countries and we will open it to a worldwide audience with your precious help.
Stephen CM
There can be no real revolution without leverage. Cocoricos has all the cards to fullfill this objective.
Mance Harmon CEO
Ready to get started?
Contact us or create an account.