Your Company Tokenization starts here
Grab advices from our experts before moving forward.
Try for free.
Tokenization
Perfect for individuals
$ 425
$ 475
One Time Payment
Tokenizing your company in 24 hours
Custom Token Smart Contract
Custom Token Offerings Smart Contract
Custom KYC Whitelist Smart Contract
Custom Dividends Distribution Smart Contract
Tokenization + Listing
Perfect for businesses
$ 550
$ 620
One Time Payment
All Tokenization features
Reach 75 000+ registered investors
Listing your project for 15 days
We will email our 75K newsletter subscribers about your company
We will share your Airdrop to our 50K social followers
Special
Perfect for large companies
Custom
One Time Payment
Custom Advices to launch your Project
Smart Contracts Advanced Development
Cobranding Landing Page
Presentation to Partners
Your Company
Tokenization starts here
Grab advices from our experts before moving forward.
ERC20 Token Primary Issuance
Secondary Market Connection
Escrow Management
Dividends Distribution Smart Contract
Customer Reports
Transaction Reports
Funding Introducer
Inbound Marketing Services
Outbound Marketing Services
Automatic Accounting Services
Club Deals Privatisation
Fundraising page
White Paper Drafting
KYC Whitelist Smart Contract
Legal Audit

Swap your assets
Possibility of exchanging assets (materialized by tokens) 24 hours a day and with the whole world. We connect you to thousands of other investors on exchanges like Uniswap, Kyber, or 0x.

Minimal entry tickets
The minimum entry ticket can be around $ 10 on each project, this is due to the savings achieved through the management and distribution of funds on the blockchain. This opens up prospects for liquidity.

Distribution automation
If the fundraising is successful, you automatically receive your company tokens and then your dividends in the form of $DAI. The company administrator will see his task lightened and overhead costs are therefore reduced.

Governance
Stay safe by having your say at every stage of the project you have invested in. Keep an eye on every aspect of the project with the increased transparency of blockchain.

Keep your income on the blockchain
Your income stays on the blockchain without fluctuating, you can only convert it when you want to use it on a daily basis.
Your company traded all over the World !
Shares of your company owning company are now represented by tokens and can therefore be traded on global exchanges such as Cocoricos upcoming Dex or Uniswap.
1 Company Share = 1 Token.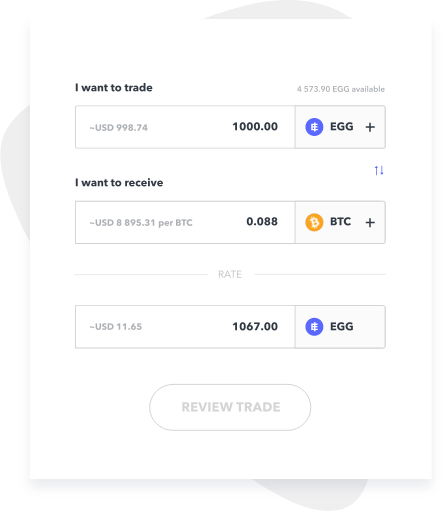 VISIT OF THE Company
Alpha Notaires,
a trusted partner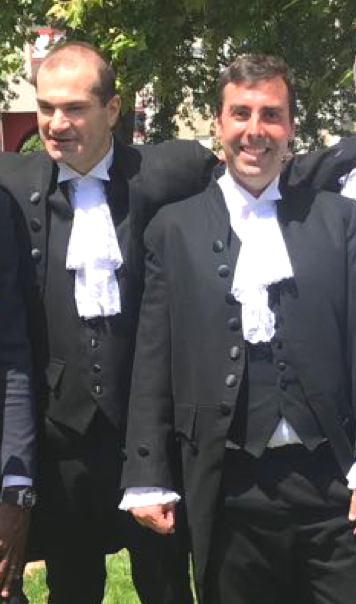 Cocoricos has had a direct relationship with our partner notaries for years. The blockchain is for them a major technological revolution and in particular as regards the activity of notaries.
TOKENIZE ASSETS
FAQ
How can I be sure that the ownership of Real Estate tokens will be officially linked to my identity?
As soon as your identity is verified via our KYC feed,

Your person will be registered as a shareholder of the property in which you invest and will therefore appear in the SAS articles of association which you will have to sign to receive your tokens.

The ETH address registered on your profile will be whitelisted on our KYC smart contract so that you can receive your tokens. If the funds are not collected, you will be automatically reimbursed in stable USD (DAI). No one can exchange your tokens without your consent.

The whole process is supervised by our partner "Alpha Notaires" which is a French notarial firm (registered with the Paris Notaries Chamber), as well as the payments until the fundraising. For example, at the end of the fundraising, the notaries receive a DAI which must be transferred to the contracting authority.


Which legal guarantee I will have that the real estate asset that I buy, by token, will not be sold without my agreement?
No one can resell your shares without your permission. The addresses of smart contracts linked to the token of which you are the bearer are clearly stipulated on the SAS statutes.

The subscription warrants will be signed by all the shareholders (or token holders) and the manager of the company owning the real estate on which you invested will send the confirmation that their subscription is integrated into the share capital. Token holders names are appended to the statutes.


In which legal name will be registered the asset (real estate), in which country will be registered?
The asset will be a share of a French SAS ("Société par actions simplifiées" or "Simplified Joint Stock Company") aims to offer entrepreneurs a structure that combines operating flexibility and great freedom for partners in the organization of the company.


How do Cocoricos earn money?
Cocoricos earns 1.4% to 2.4% on successful real estate projects listed on the platform.


Is Cocoricos regulated?
Cocoricos deals with
Vave.io
for securities offerings. Vave is a Real Estate Social network made by Cocoricos' teams. From the moment you join a private network on our real estate platform Vave.io you invest in a private and not public way. Crowdsales are not public and managed by Cocoricos partners, it is not prohibited by the majority of regulations which mainly prohibit public offers.
This site is operated by Golden Chain SAS, which is not a registered broker-dealer or investment advisor. Golden Chain SAS does not give investment advice, endorsement, analysis or recommendations with respect to any securities. Nothing on this website should be construed as an offer to sell, solicitation of an offer to buy or a recommendation for any security by Golden Chain SAS or any third party. You are solely responsible for determining whether any investment, investment strategy, security or related transaction is appropriate for you based on your personal investment objectives, financial circumstances and risk tolerance. You should consult with licensed legal professionals and investment advisors for any legal, tax, insurance or investment advice. All securities listed here are being offered by, and all information included on this site is the responsibility of, the applicable issuer of such securities. Golden Chain SAS does not guarantee any investment performance, outcome or return of capital for any investment opportunity posted on this site.
I don't know a lot about Crypto, where can I find some documentation?
Where does my money go during the token offerings on which I invested?
There are 2 possibilities

1. If you invest through Cocoricos, funds are escrowed by our crowdsale smart contracts. Stable Coins will be refunded if the crowdsale did not succeed, if it succeeds you will automatically receive your tokens.

2. If you invest through Vave, funds are escrowed by our notaries partners: Alpha Notaires and redirected to the property owner accordingly.


Is Cocoricos an Exchange?
Cocoricos is a primary market platform, helping you to invest in Real Estate / STO or IEO crowdsales through smart contracts. Projects will be connected to the secondary market and bring liquidity after having succeeded the primary sale on Cocoricos.
Learn more in our
Whitepaper
Cocoricos is a Certified Changelly Partner with whom we cooperate to let you purchase Crypto using a simple credit card or other cryptocurrencies.
Do Cocoricos hold or host clients' funds?
No. Cocoricos relies on customers or online wallets partners to hold customers' funds.


What types of projects are proposed on Cocoricos?
All crypto projects at any stage of their progress: Airdrop, Pre-Sale, Public Sale (IEO/STO/ICO), Exchange


My ETH Wallet is on an exchange, does it support ERC-20 Tokens?
No. We help you list your personal Ethereum Wallet on Cocoricos that does not control your funds. You do.

We advise you to use Hardware Wallets, MyEtherWallet, Metamask, Mycrypto. Do not use Coinbase, Binance or any other exchange.


What is the EGG Token?
Designed and launched on 17 June 2019, EGG describes itself as the Tokenized Assets Token.
EGG is an ERC20 token launched on the Ethereum network. It is designed to be the reference token to deal with Tokenized Assets and to leverage off the emerging DeFi (Decentralised Finance) ecosystem in cryptocurrencies within the Ethereum network.
The EGG Token can not be replaced by another token / currency. It gives its owners unique inventives within the Cocoricos platform (and on official external platforms accepting the EGG).
Incentives:
High Yield Assets: Real Estate, Businesses, Contracts and more
Reduced Costs: Best rates to purchase your tokenized assets
Voting Right: Your opinion counts, EGG give you a moderation power
Free EGG rewards: Earn more EGG by HODLing EGG
All network participants (EGG Owners, Assets Investors, Assets Owners) that are presented in this White Paper are incentivized by Cocoricos around the EGG.
Learn more
What happens if I lose my ETH private key that holds my Real Estate Tokens?
If you lose access to your Ethereum Private key for any reason, you will have to contact our Support that will redirect you to the KYC provider that manages the KYC of the property on which you invested. You will have to upload your new ETH wallet to your profile and it will be updated by the KYC Provider to the KYC smart contract.


Why is the EGG distribution planned for 2020 Q4 (regarding Profile Dashboard Rewards, Cocoricos' Airdrop and Vave's Airdrop)?
Let's take this example, we distribute all EGG now that have been grabbed for free, even if they have been grabbed for free, users will possiblty sell it at a very cheap price.

Now let's consider EGG's rate until the end of our IEO, EGG is now 0.03$ and will be 0.05$ at the end of the IEO. As soon as we get listed, free EGG holders will then possibly sell them at a lower rate and will still be a benefit.

It will then make EGG's rate decreased, this is the reason why we only distribute EGG to EGG payers for the moment, until 2020 Q4.

We already distrbitued free EGG few months ago and decided to add this condition to keep EGG's rate grow. Another thing here, we need the EGG to be used and increase EGG's utility value to then make sure that the speculative value grows in the same way.


Full access to all features
Worldwide Liquidity
Fractional Tokenization
Free
Fast
Friendly 24/24 Support
Get Started
The signup process will take ~3 minutes